Main content starts here.
Update:March 4, 2014
FY2013 Capacity Building Course Takes Place for Tianjin, China, in the Field of Environmental Impact Assessment
ICETT held a fiscal 2013 Yokkaichi-commissioned training course on Environmental Impact Assessments for officials from the Environment Protection Bureau of Tianjin, China, and other government organizations. 
ICETT would like to express its gratitude to the lecturers, companies, and local government officials involved in the course for the cordial cooperation.
1) Duration      
 November 4 (Mon.) to 19 (Tues.), 2013
2) Participants
 Four officials from the Environment Protection Bureau of the City of Tianjin, China, and other Chinese government organizations
3) Outline 
This course on Environmental Impact Assessments, following the one in the previous fiscal year, was attended by officials from the City of Tianjin, China, responsible for administrative services regarding environmental impact assessments. The Chinese participants first learned about the "Yokkaichi pollution" in the city of Yokkaichi. Following that, they participated in a workshop, hosted by the Japan Society for Impact Assessment, and listened to lectures by experts in the environmental assessment field.
The course also included lectures by local government officials, exchanges of opinions and views, and visits to companies in Yokkaichi, Mie University, and Fujimae-higata, a tidal flat, in Nagoya. Through these course activities, the participants learned about environmental assessments in Japan and efforts to reduce the negative impact on the environment. There is a great expectation that, after returning home, they will make full use of what they learned in the course, effectively implement environmental impact assessments in Tianjin as well and contribute to environmental improvement there.
Their positive attitudes clearly showed while asking many questions and showing great interest in the lectures and visits to relevant sites. Thus, they deepened their understanding of environmental impact assessments.
To conclude the curriculum, the participants presented their final reports regarding policies and methods they intended to implement in Tianjin to make the most of what they had learned in Japan. They returned home on the afternoon of November 19.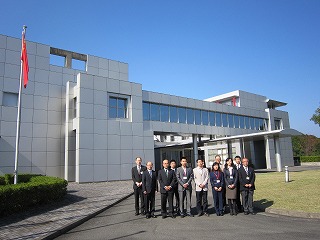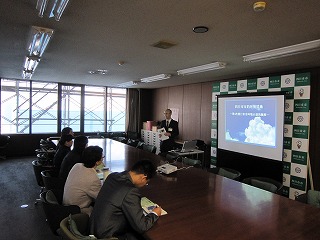 Commemorative photo after an opening ceremony          Lecture scene at Yokkaichi City Hall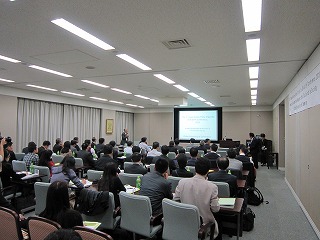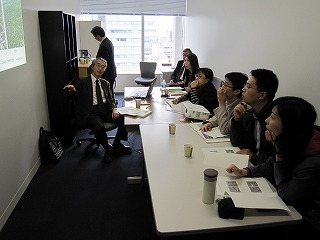 Japan, Korea, and China workshop               Lecture scene at Meiji University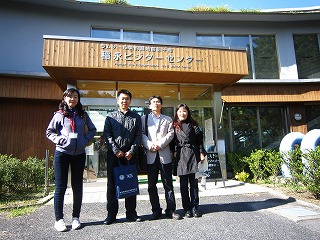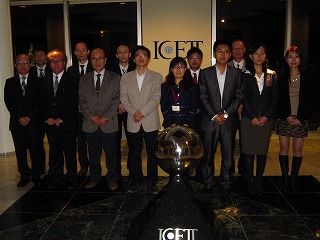 At Inae Visitor Center in Fujimae-higata          Commemorative photo after a closing ceremony