Main content starts here.
Update:March 17, 2014
FY2013 JICA Training Course Held on Waste Management for Central and South American Countries (B)
Summary:JICA invited twelve central and local government officials from Central and South American countries, responsible for waste management, to take this course. These participants consisted of one Argentine, two Bolivians, two Brazilians, two Chileans, one Colombian, two Paraguayans, and two Peruvians. The course was intended for them not only to learn about Japanese experiences and technology, which covered environmental administration, environmental management methods, and education on the environment, but also to share with each other their successful examples in Central and South America, thereby encouraging the participants to develop new ideas on how to contribute to environmental improvement in their own countries. 
The participants visited incineration and crushing plants and recycling and waste disposal facilities, and attended lectures to learn about Japanese laws on waste disposal, methods to dispose of waste, and the process from waste source to intermediate treatment and final disposal.
They also learned about the composting of organic garbage as one disposal method since a lot of organic waste isn't properly disposed of in Central and South American countries. They deepened their understanding of how important it is to properly sort out organic garbage and create better quality compost without unnecessary substances, such as plastic, so that the compost attracts users. Then they also recognized that the composting process makes part of a sound material-cycle society.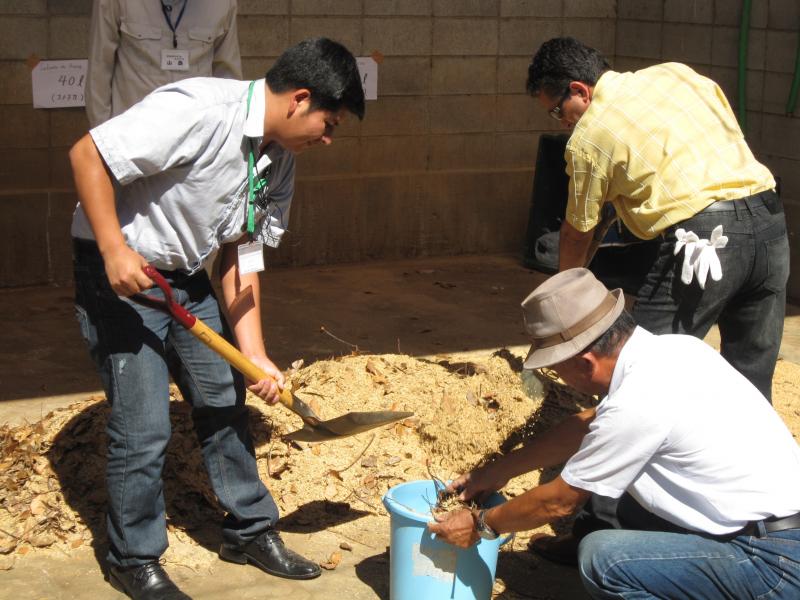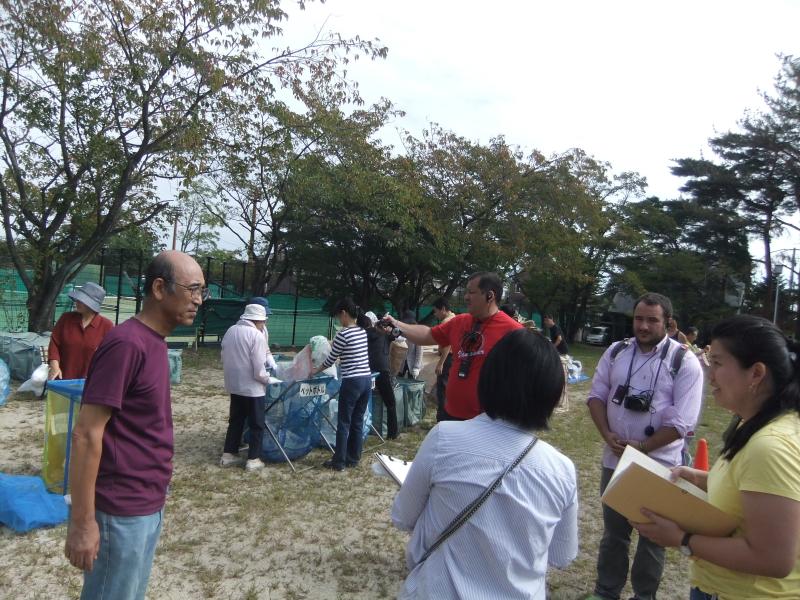 (Practice for making compost bed materials –                  (Resource recovery for recycling –     
                   Toba Recycle Network)                        Obane-en Community Association)
As for eco-friendly volunteer activities by local residents, there was an opportunity for these participants to see members of the Obane-en Community Association in Komono town, west of Yokkaichi, work on resource recovery activities for recycling. These local people voluntarily and appropriately sort out garbage on collection days with the help of residents on duty for the day, which made the participants determined to introduce these activities in their countries, too. The participants also saw families with children bring their garbage to collection stations and even kids properly sort out garbage, and strongly felt that there is a necessity in their countries to promote early education on the environment from childhood.
Since the UNESCO World Conference on Education for Sustainable Development (ESD) is scheduled for November 2014, in Nagoya, Aichi Prefecture, the participants visited Jimokuji Elementary School in Ama City, also in Aichi, which is a member of the UNESCO Associated Schools, and listened to explanations of environmental activities underway at the school and efforts voluntarily made by the students. The participants were also given an opportunity to have school lunch with vigorous students in classrooms. After that, there were comments from the participants that the Japanese education system is very admirable and that there is no chance to eat school lunch in their countries because children there study at school only for half a day.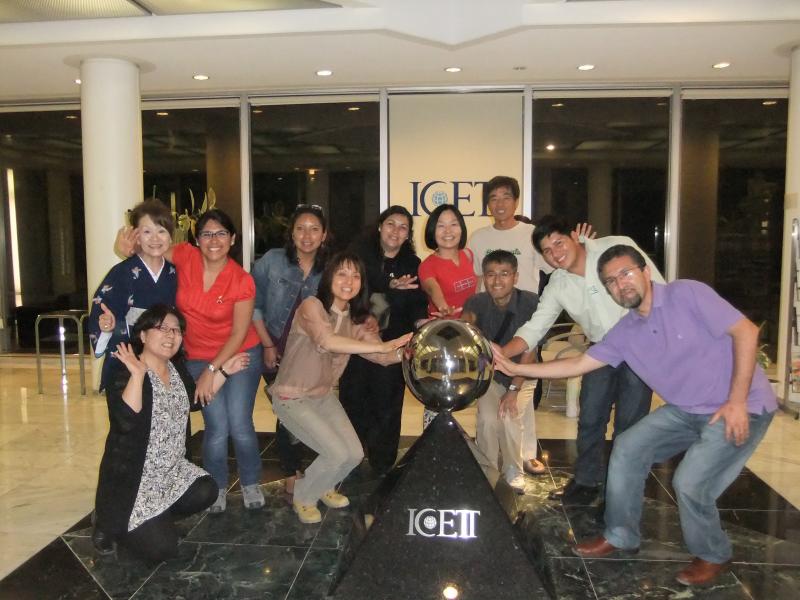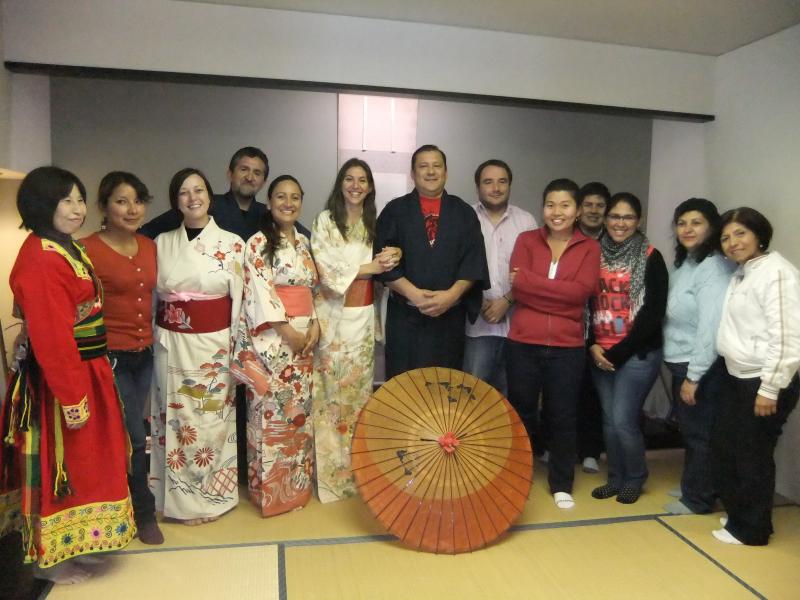 (With a volunteer family during home-visit experience)                    (Cultural exchange at ICETT)
On holidays, these participants visited local families and had an opportunity to get in touch with Japanese culture, eating Japanese dishes and trying on traditional Japanese kimonos. Some of the participants visited Shisui-an in Yokkaichi, a Japanese tea house in the 'sukiya' building style, to enjoy the tea ceremony. In their free time, they also enjoyed a photo session at ICETT wearing kimonos, donated by local volunteers.
To conclude the course at an action plan presentation, the participants made presentations about the importance not only of technical enhancement of waste disposal but also of raising awareness among residents for sorting and recycling at waste sources. They also strongly felt a necessity to promote early education on the environment starting from childhood. It is highly expected that the participants will play an active role in widely promoting what they have learned in this course after returning to their own countries. ICETT would like to express its sincere gratitude to those who cooperated in the course.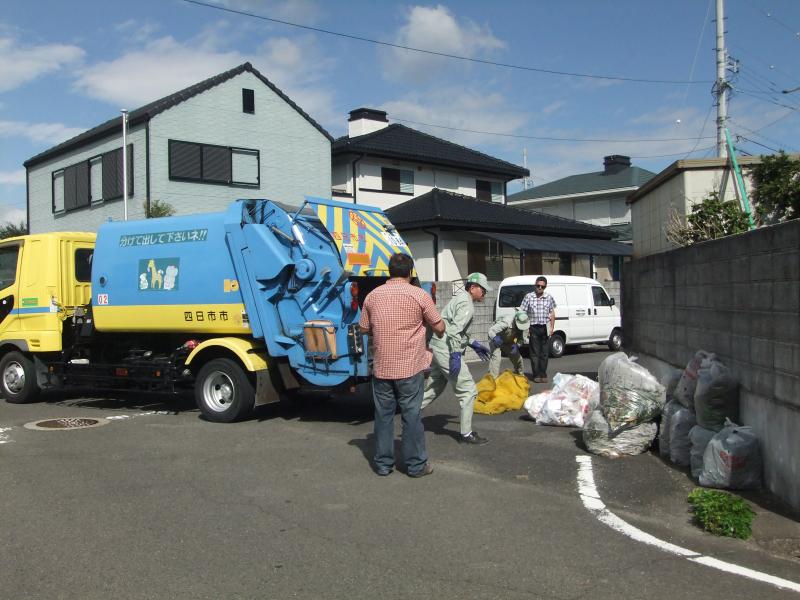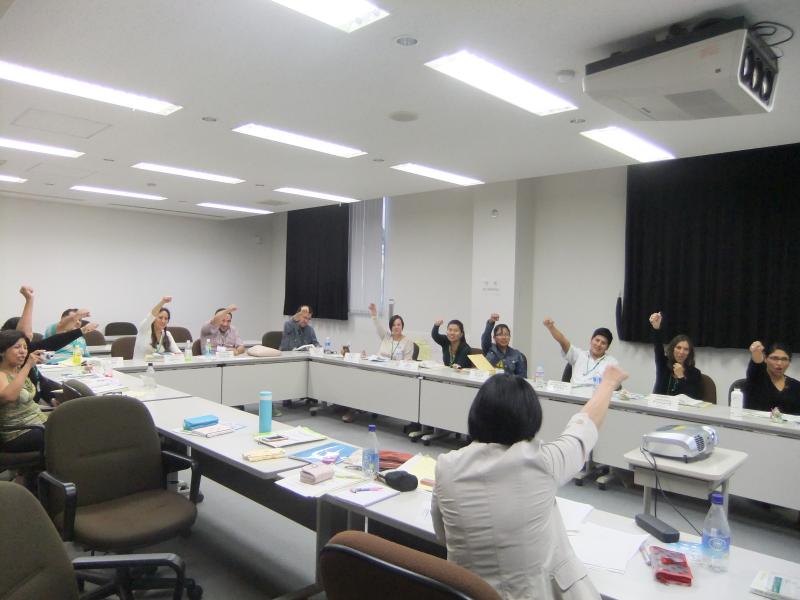 (Time & Motion Study - garbage collection practice)                        (Why not now?)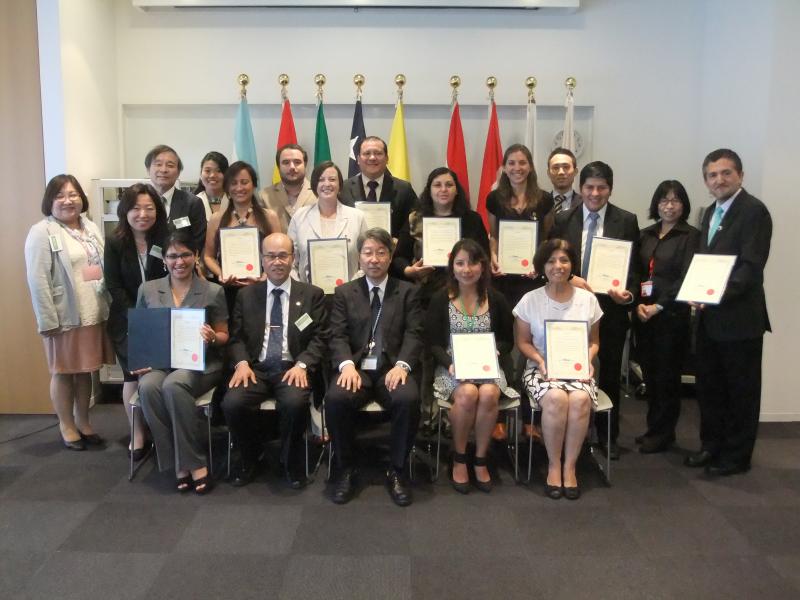 (Closing ceremony)
(Kise, Uchida, Ideta)