Main content starts here.
掲載日:2023年3月16日
【Report】"ASEAN International Environmental Seminar" was implemented. (The 50th anniversary of Japan ASEAN Friendship Cooperation Project)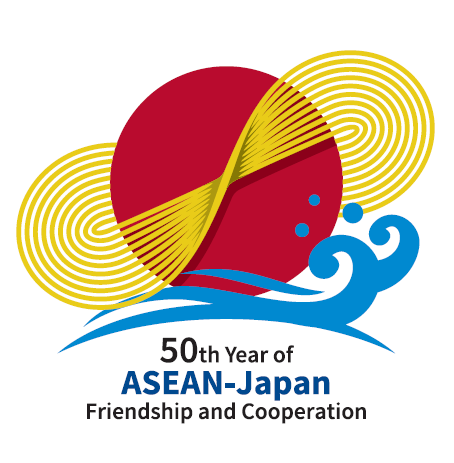 Abstracts
Over decades of discussions and efforts, climate change has become one of the major challenges among international community, which requires urgent actions. Various nations have declared their commitment to building carbon neutral society as their contribution to mitigation of climate change, and ASEAN nations and Japan are not exceptions.
International Center for Environmental Technology Transfer (ICETT) implemented "ASEAN International Environmental Seminar" on February 7, 2023 to enhance cooperation between ASEAN and Japan for carbon-free society and resource circulation through industry-government-academia collaboration. This Zoom online seminar was accredited as a program to celebrate the 50th Year of ASEAN-Japan Friendship and Cooperation, and attracted 234 participants from Japan, ASEAN region, and other countries.
※ The detailed seminar programme
※ Special website of the 50th Year anniversary of Japan ASEAN Friendship Cooperation (ASEAN-Japan Centre)
Objectives
The "ASEAN International Environmental Seminar" aimed to contribute to facilitating promotion of carbon neutral and resource circulation policies in ASEAN countries through industry-government-academia collaboration.
The Seminar also aimed to provided opportunities to learn academic knowledge, policy measures of ASEAN nations, and business experiences of private companies for possible future collaboration between ASEAN and Japan toward building carbon-neutral society.
Contents
The Seminar provided lectures from knowledgeable and experienced resource persons from various sectors.
The keynote presentation was delivered by Dr. Yoshitsugu Hayashi, the Distinguished Professor of Chubu University, which was entitled "From the limit of growth to carbon neutral - transforming 20th Century-Civilization". The presentation explained various environmental problems caused by the rapid urbanization and heavy traffic in ASEAN countries, and emphasized the importance of urban planning that realizes carbon neutrality and improved quality of life (QOL) through the change in working style and lifestyle of people.
Next, Dr. Kunihiko Hirabayashi, Secretary-General of the International Organization Japan ASEAN Centre, introduced the role of their centre in facilitating cooperation between ASEAN and Japan, and Mr. Nguyen Tuan Anh, Project Officer, Strategic Country Support Team explained the waste discharge and reduction target of greenhouse gases in ASEAN countries.
Then, the representatives of the Embassy in Japan of three ASEAN nations introduced the present situation of carbon neutral and resource circulation policy of each country.
The representative of Indonesia provided overview of policies such as the vision of the "2050 low-carbon and climate toughness (LTS-LCCR)", which aims to achieve the zero emissions by 2060. The initiative of Surabaya City was also introduced as the first city of the nation that established waste-to-energy facility.
The representative of the Philippines explained the comprehensive policy framework for climate change and a national renewable energy plan (NREP), focusing on the goal of promoting renewable energy. The challenges of New Clark City to be a carbon-neutral city was also explained during the presentation.
The representative of Thailand presented their policy on the circular economy, and introduced the environmentally friendly eco-smart industrial park established in the eastern economic corridor in Thailand.
Followingly, two Japanese private companies introduced their business in Thailand in relation to their contribution to realizing carbon-neutral society and industry. PTT MCC BioChem Co., Ltd. in Bangkok explained their initiatives in the production and sale of biodegradable plastic, and Isono Co, Ltd. explained their leading technology in resource circulation of plastic automotive parts.
At the end of the Seminar, Professor Hayashi summarized all the presentations and led the participants to gain further insights into building carbon neutral society in their own business.
Taking this opportunity, we would like to convey our sincere appreciation to all the resource persons and entities for their cooperation to this seminar. We also would like to thank Japan ASEAN Centre, Chubu Bureau of METI, Mie Prefecture, Yokkaichi Municipality and Central Japan Economic Federation for their support to this seminar.
Seminar Photos
Chubu University

Professor Hayashi

ASEAN Japan Centre

Dr. Hirabayashi

Mr. Nguyen Tuan Anh

ICETT secretariat