Main content starts here.
Update:October 29, 2015
FY2014 Capacity Buidling Course for Tianjin, China, in the Field of Air Pollution Control
The International Center for Environmental Technology Transfer, ICETT, held a fiscal 2014 Yokkaichi-commissioned training course for officials from the Environment Protection Bureau of Tianjin, China, and relevant organizations. ICETT would like to express its gratitude to the lecturers, company staff, and local government officials for the cordial cooperation and support for the course.
Duration
October 15 Wednesday to 30 Thursday, 2014
Participants
Six Officials from the Environment Protection Bureau of the City of Tianjin, China, and relevant organizations
Summary
This course on ambient air quality improvement provided an opportunity for the Chinese participants to learn in Yokkaichi about the city's environmental administration and air pollution control measures, such as the law concerning the emission of NOx and PMs, air pollution monitoring, and PM2.5 research work. They also learned about activities there to raise awareness of the environment among local residents, desulfurization and denitration methods and measures against volatile organic compounds in petrochemical complexes, and environmental protection measures at coal centers.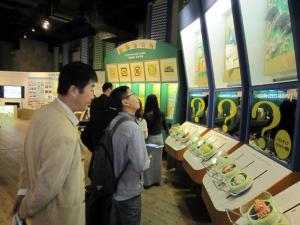 Besides these training activities in Yokkaichi City, the participants visited some sites in Kitakyushu City and Kobe City, which both have friendly relationships with the Chinese city of Tianjin. This program was improved and implemented as part of the FY2014 Co-Benefits Approach to Air Pollution Control in Asia including China, commissioned by the Ministry of the Environment Japan.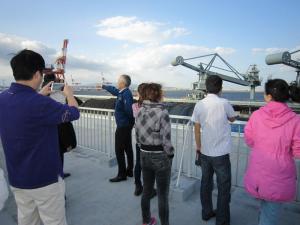 The participants' positive attitudes clearly showed while asking many questions and showing great interest in the lectures and visits to relevant sites. Thus, they deepened their understanding of the theme.To conclude the curriculum, the participants presented their final reports on policies and methods they planned to implement back in Tianjin to make the most of what they had learned in Japan. They returned home on the morning of the day after their presentations.