Main content starts here.
Update:December 4, 2015
FY2015 Global Environmental Workshop Held
The International Center for Environmental Technology Transfer, ICETT, held a fiscal year 2015 Global Environmental Workshop, commissioned by the City of Yokkaichi. ICETT would like to express its gratitude to all the parties involved in the workshop, including lecturers, industrial engineers, and volunteers, for the cordial support and cooperation.
(1) Duration : July 27 to August 3, 2015
(2) Participants :
Four high school students from Tianjin in China, supervised by two adults
Four high school students from Long Beach in the United States, led by one adults
Four high school students from Yokkaichi in Japan
(3) Summary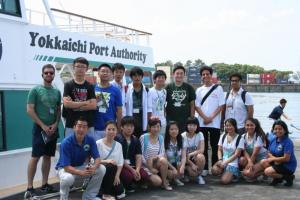 The program on "Living in coexistence with nature" provided opportunities for the students to learn mainly about the efforts made by local citizens, businesses, and the local government in Yokkaichi. The teenagers showed great interest in the lectures and visits to relevant facilities, which left a good impression with the lecturers.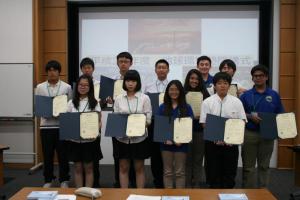 At the end of the workshop, the students explained their ideas and views on what they can do as young people and members of the next generation to protect the future of the Earth. It appears that the workshop also contributed greatly to their personal growth while teaching them a lot about the environment.
ICETT would like to express its gratitude to all the parties who cooperated in the program. (Tsuchiguchi)